Monday, October 8th, 2012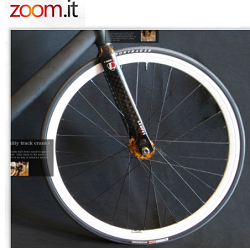 Here's something free from Microsoft for you to check out:  Zoom.It which enables you to view and share high resolution imagery.   It's hard to explain exactly what this means so it's better that you just click on one of the links below to experience it first hand.  It does require the Silverlight download from Microsoft and it might not run on all computers.
Extreme Panoramic Imaging Project at Yosemite National Park in California, USA – Make sure you use the roller on your mouse to zoom all the way into the map and then into the panoramic photos that appear above each half circle.
National Oceanographic and Atmospheric Charts – Try zooming in and moving around there charts of the whole world to experience the depth and volume of information that can be contained in one of these.
Hard Rock's Memorabilia Collection – Zoom and pan your way through this amazing collection of goodies from the legends of rock and roll.
How would you like to make your own dynamic high resolution photo that people could pan and zoom through online?  It's actually pretty easy provided you have someplace on the internet where you can paste an image.  Then copy the image's exact web address and take it to this site (Zoom.It) where all you have to do it paste in the address and wait a couple of seconds.
For more information about how this technology works check out the links to Windows Azure and Microsoft Silverlight on the Zoom.It About page.