Learn a Language with the BBC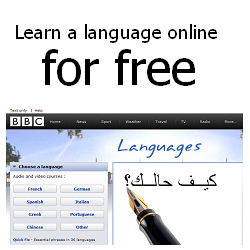 How would you like to learn a language for free in your spare time?  As part of the the British Broadcasting Corporation's (BBC) mission to "inform, educate and entertain" they offer a great website for learning languages.
Free online lessons are available in many languages.  Check out a language that you've been meaning to learn:  French, German, Italian, Spanish, Chinese, and Portuguese are all there as well as many others.
Learn something new today!  Start learning a new language at BBC – Languages.