Photosynth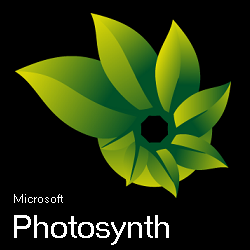 You probably know Microsoft as the company that brought you Word, PowerPoint and Excel and a few other ubiquitous programs that everyone has to use sooner or later.  But did you know they're also up to all kinds of interesting web-based projects?  Today's internet moment, Photosynth, is a great example of just such a project.  It enables you to stitch photos of particular location together to create a virtual tour of that location.  Here's a great 7 minute video from the March 2007 TED Conference featuring Blaise Aguera y Arcas.
Photosynth was originally conceptualized as a research project by Noah Snavely and his colleagues at the University of Washington and was called Photo Tourism.  Today, Photosynth is a complete website where you can upload your own photos and create your own online virtual tour as well as tour the creations of others.
Enjoy exploring the Photosynth below of Yosemite National Park in California.  See if you can find the climbers on El Capitan.