Librovox.org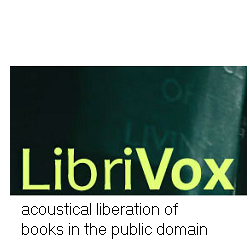 With over 4,000 audio books in it's inventory, Librovox claims to be the largest online resource for free audio books.  Librovox was started in 2005 by Hugh McGuire with the goal of using volunteer readers to create downloadable MP3 files of books.
More information from the website:  "LibriVox audiobooks are free (*). You may use them for whatever purpose you like. Click here for information about our public domain license. Click here to hear some samples of LibriVox recordings."
Download from the audio book catalog today at Librovox.  You can also subscribe to their podcasts and, if you are so moved, you can also consider becoming a volunteer reader.